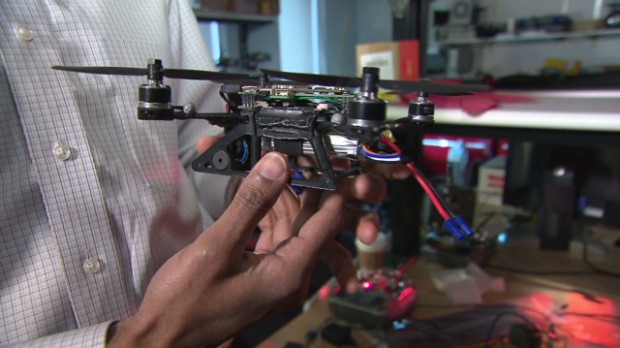 The technology equipped on the drone, known as Snoopy, looks for mobile devices with Wi-Fi settings turned on.
Snoopy takes advantage of a feature built into all smartphones and tablets: When mobile devices try to connect to the Internet, they look for networks they've accessed in the past.
"Their phone will very noisily be shouting out the name of every network its ever connected to," Sensepost security researcher Glenn Wilkinson said. "They'll be shouting out, 'Starbucks, are you there?...McDonald's Free Wi-Fi, are you there?"